Al-Qaem Seminary Secondary School
enrol your child now to Al-Qaem Seminary, among the TOP TEN schools in Dodoma region
Frequently asked questions (FAQ)
1- Is it a Day or Boarding School?
It is a Day School. Unfortunately the Boarding facilities are not available yet. But the classes and extra curricular activities continue for full day until 4:30pm.
2- Does the School provide Transport facility?
Yes. The school has buses which serve students from almost every area of Dodoma City, with minimal transport fees.
3- When and where can I get the Application Form?
The Application Forms are made available in the first week of October. They are available at the School by paying application form fees of T.Shs. 20,000/-. You can also request PDF file of Application Form by filling the
Enrolment Form here
.
4- How much is the annual fees?
Since the fees fluctuates from time to time and varies depending on facilities requested, please fill this
Enrolment Form here
to get personalized service.
Al-Qaem Seminary - Information and Guidelines
Al-Qaem Seminary is a Secondary School run under the auspices of the Registered Trustees of Dar-ul-Muslimeen, registered in Tanzania as a charitable and Islamic religious organisation.

Al-Qaem Seminary is registered under the Ministry of Education with registration number S.1153 and certified by the National Examination Council of Tanzania (NECTA) with center number S.1350.

The Seminary provides Ordinary Level (O - level) Secondary School Education Course for four years - Form I to Form IV - based on the Tanzanian National Syllabus as prepared by the Tanzanian Institute of Education under the Ministry of Education.

At the completion of the four years Secondary School Education course i.e. Form IV, students are required to sit for the Ordinary level - "Certificate for Secondary School EXAMS (CSSE)" as prepared by the National Examination Council of Tanzania.

The morality and conduct of the student is the most necessary condition for the continuation of the studies.

The school enrols both boys and girls. They sit in different classes to avoid unnecessary and immoral intermingling.

Each class will have maximum number of 40 pupils and late applicants will be put in the waiting list.

The Academic year starts from January and ends at December. The year is divided into two major terms with two mid-terms, whereby the students shall get two short and two long holidays per year. The details are found in the School Calendar.

The syllabus taught includes all the subjects as recommended by the Tanzanian National Syllabus for the Ordinary Certificate Level of Secondary School Education course.

Every year, pupils will be given four exams in all subjects to evaluate their progress; and reports of their achievement will be presented to the parents.

At the end of the four years Secondary School Education Course, a School Leaving Certificate will be granted to the successful graduates to enable them achieve admission at Advanced level Secondary Schools.

Applications of the qualified students shall be served on first-come-first basis, and the results of Entry Test, without prejudice to racial, national or religious inclination.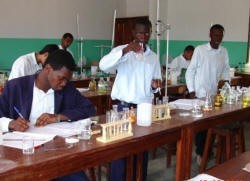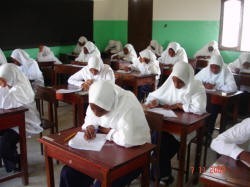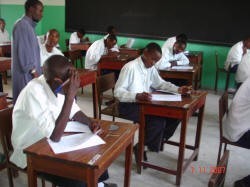 enrol your child NOW to one of the best schools in dodoma, by clicking the below link